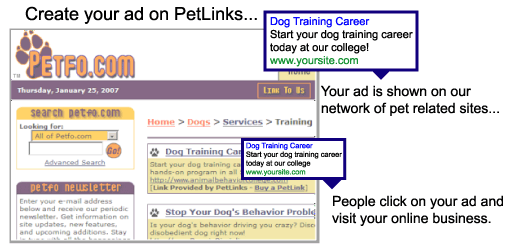 Own a pet related web site? Become a partner!
Millions of PetLinks are delivered every month.
Be seen on pet related sites, search engines, and blogs.
Reach a captive audience that loves pets.
Only pay for people that visit your site.
Start with as little as $10.00
No setup fee.
Create your first ad in just a few minutes.